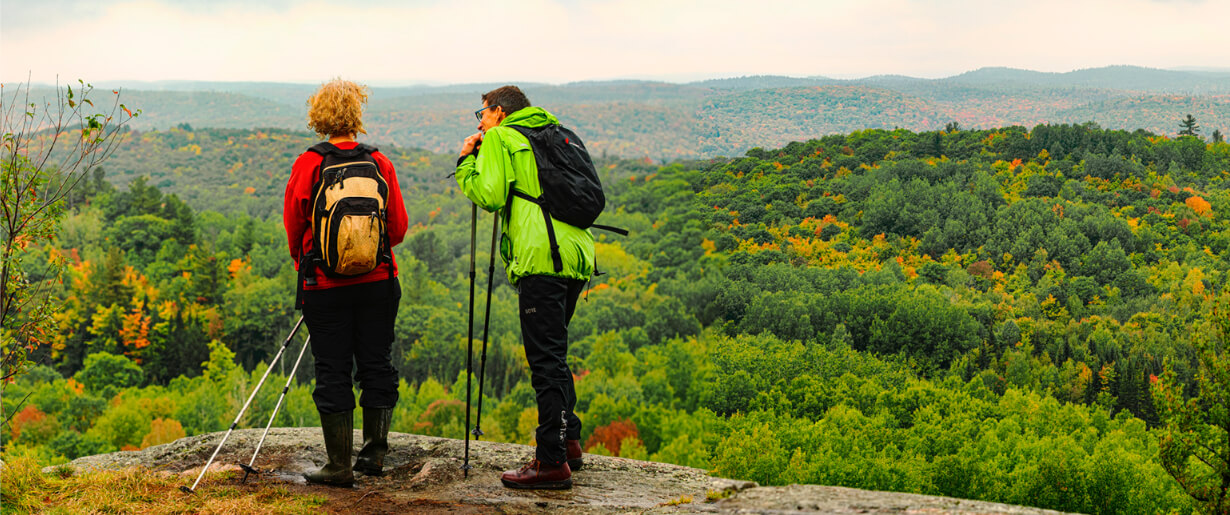 If you would like a copy of a specific news release posted before December 2020, please contact info@lanarkcounty.ca.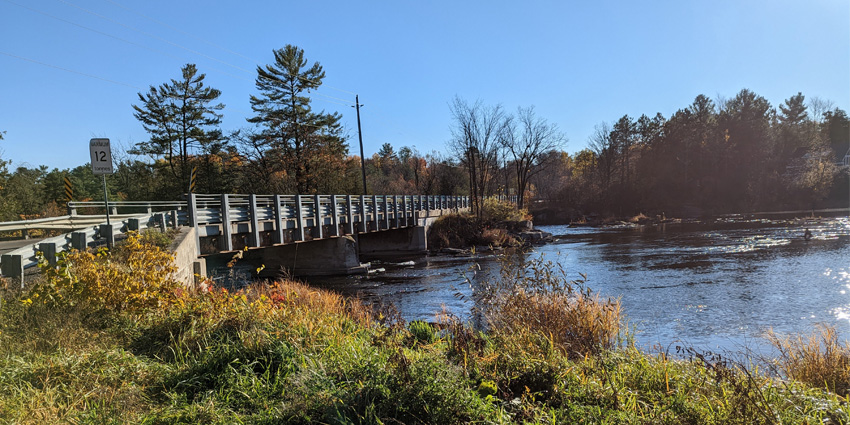 Posted on Thursday, November 10, 2022 03:32 PM
For immediate release Nov. 10, 2022
Blakeney Bridge to be closed for repairs starting Nov. 14
Blakeney Bridge in Mississippi Mills will be closed for a two-week period starting Monday, Nov. 14 in order to complete repairs required to restore the structure's load capacity.
Recent inspections identified that the current 12-tonne load limit on the single-lane bridge should be further reduced to 5 tonnes unless remedial work is undertaken. The new load limit is now in effect.
"The work will consist...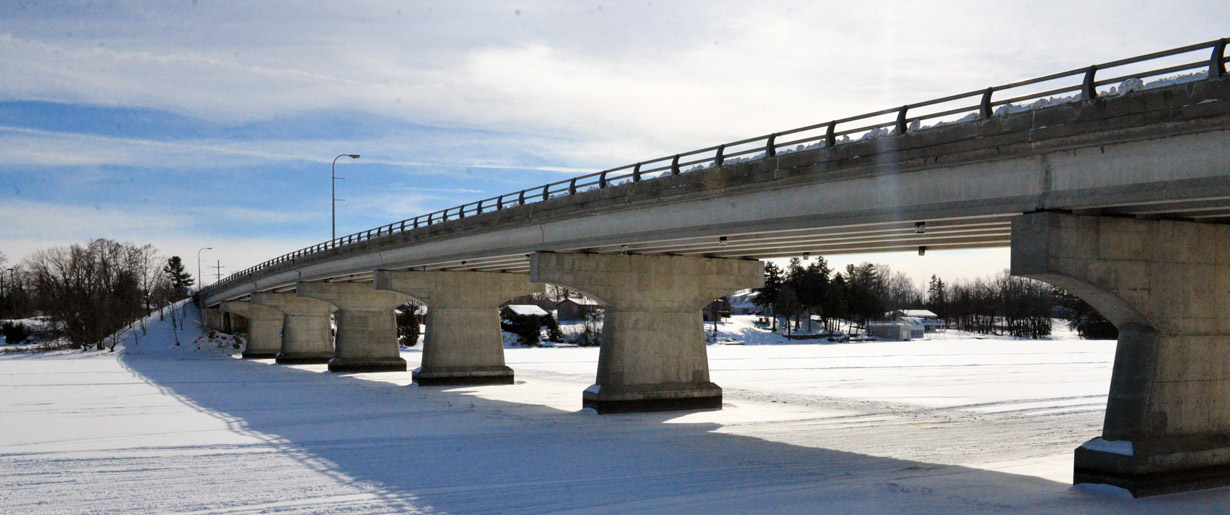 Posted on Thursday, November 10, 2022 03:08 PM
Rideau Ferry Bridge closure slated for Nov. 15
Rideau Ferry Bridge will be closed to traffic on two occasions this month in order to complete work required before the construction site shuts down for the winter and the north lane reopens.
Dalcon Constructors Limited have been contracted by Lanark County and the United Counties of Leeds & Grenville to rehabilitate the jointly owned bridge. Construction work has been underway since April, with Dalcon currently finishing up the east side of the...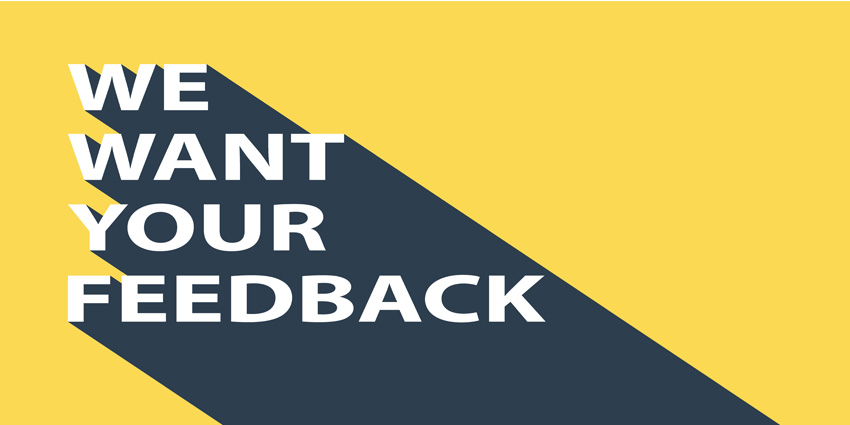 Posted on Tuesday, November 01, 2022 03:32 PM
For immediate release November 1, 2022
Public consultation for Andrewsville Bridge open until Dec. 2
The public consultation process to determine the preferred option for the future of the Andrewsville Bridge is underway and open until Dec. 2 in the form of a virtual Public Consultation Centre (PCC). This is part of the Class Environmental Assessment (EA) process that began in April.
The bridge, located at the hamlet of Andrewsville in Montague Township, is more than 100 years old and nearing...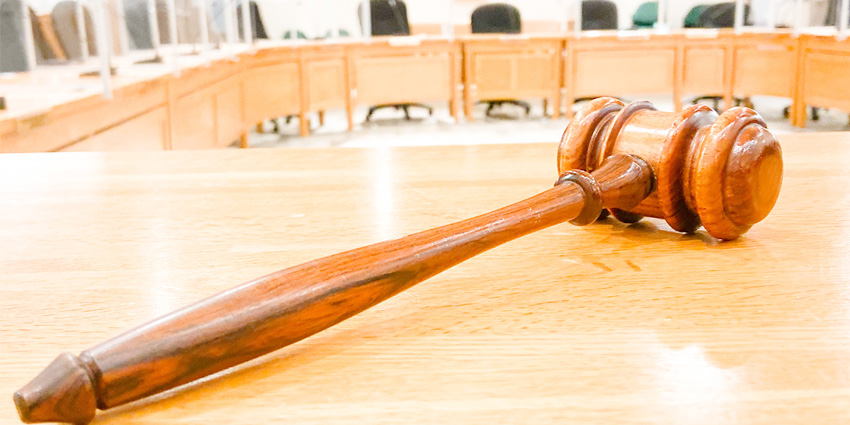 Posted on Friday, October 28, 2022 10:57 AM
For immediate release Oct. 26, 2022
Here are the highlights from the Lanark County Council meeting held Oct. 26, 2022.
Appreciation Expressed for Dr. Paula Stewart: Warden John Fenik (Perth Mayor) presented a plaque to Dr. Paula Stewart, who retired as the Leeds, Grenville and Lanark District Health Unit's Medical Officer of Health in August, to thank her for her exemplary service to the community.
"The service you provided during the COVID pandemic was just incredible," Fenik said. "You always...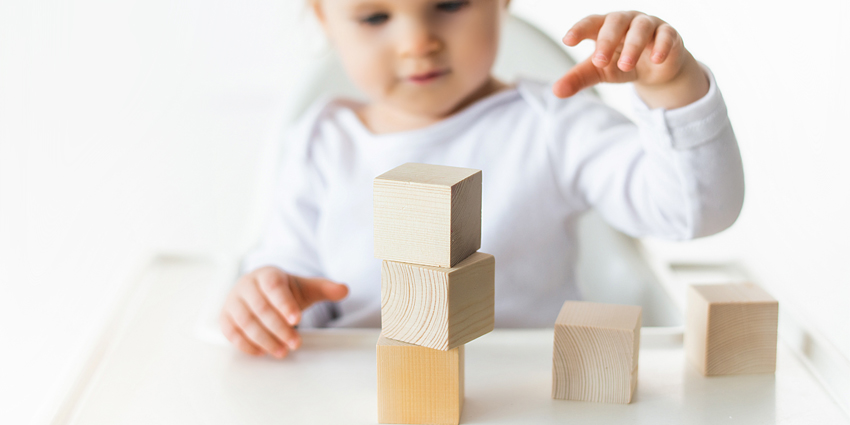 Posted on Tuesday, October 18, 2022 09:41 AM
For immediate release October 13, 2022
Lanark County celebrates child care sector workers on October 18
October 18th, 2022 is the 22nd annual Child Care Worker and Early Childhood Educator Appreciation Day, and Lanark County is celebrating!
"This year we recognize our amazing early learning and child care educators who have gone above and beyond to offer families support and peace of mind in our communities over the last number of years," said John Fenik, County Warden (Town of Perth Mayor)....